No more soggy brussels sprouts with these roasted sprouts with rosemary, lemon and pecorino from Nigellissima.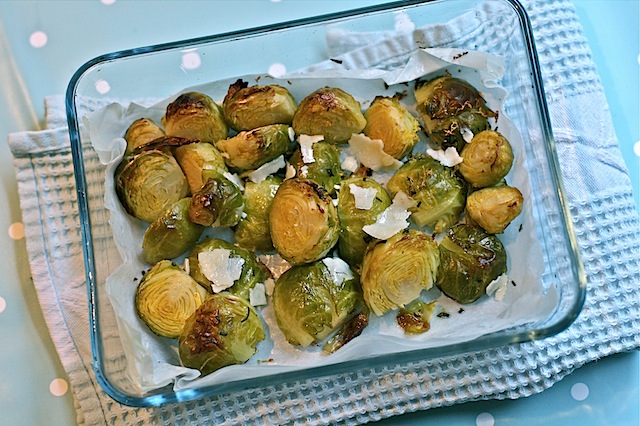 Well I didn't plan for the first two recipes on this site to be made with brussels sprouts but then this is a reflection of what we've been eating for dinner at home and that's why this site is for.
I have been pretending that Nigellissima by Nigella Lawson was a Christmas present even though I bought it myself back in September. I had barely read it since buying it so it really did feel like a Christmas present when I curled up on the sofa feeling a bit poorly on the day after Boxing Day.
At the weekend I was making roast chicken and looked for a vegetable side dish that was a bit special. I had never considered sprouts with lemon juice but having tasted this combination of citrus, olive oil, cheese and herbs I'm completely smitten. I'll never look at a soggy sprout again.
I have not adapted Nigella's recipe in any way therefore I'm not publishing it here – you can find the original in Nigellissima.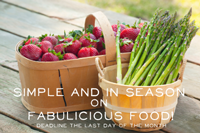 I am however sending my seasonal sprouts to Ren's Simple and In Season event which is this month being hosted by Karen at Lavender and Lovage.